S O N N E N S C H E I N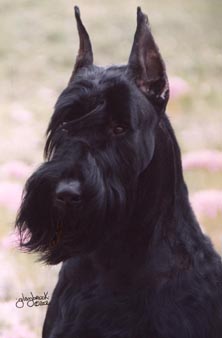 "Diablo"
Sonnenschein Giant Schnauzers
Judi Boston
P. O. Box 263
Cranfills Gap, Texas 76637
254.597.2258 FAX 254.597.2255
email Judi: judi@tuckerpeterson.com
***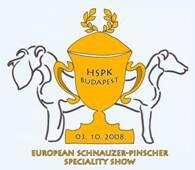 Judi was honored to judge at the
European Schnauzer-Pinscher Specialty Show
on October 3,
held in conjunction with the
European Dog Show
in
Budapest, Hungary 2008.
Judi received a record entry,
including dogs from 24 different countries.
---
"Dogs are notorious for hope. Dogs believe that this morning, this very morning, may begin a day of fascination, easily grander than any day in the past. Perhaps the work did go badly yesterday, perhaps the humans are wild with sulks and rages, but this morning can yet be saved: don't humans understand anything?"
"Every morning, in dog pounds all over America, hundreds of dogs awake to their last day with gladness in their hearts." Nop's Hope, by Donald McCaig
If you are thinking of purchasing a dog of any kind, think about it long and hard, it is a very serious decision. Dogs deserve due consideration and ultimately your commitment to their well being.
---
.

The photograph of Diablo above, among many others used on this site are by:

Gay Glazbrook
11003 Barbarosa
Dallas, Texas 75228

214.319.7262