Sonnenschein Kennel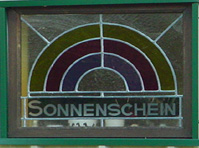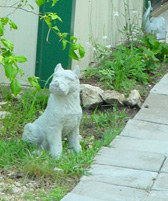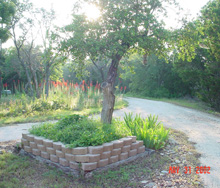 The kennel is located at the northwest tip of the beautiful Texas Hill Country. The dogs have a great deal of room to run and be secure. We welcome visitors by appointment please.

Judi handles some of the class dogs herself, but is fortunate to have the expertise of noted Doberman Pinscher breeder and professional handler, Linda George, and professional handler Greg Reyna. Linda has been expertly handling Diablo, Ch. Sonnenschein Xults Mt. Nitany since January 2001 for owners Leta Whittington, Joseph and Bernadette Michener. Linda now owns two Giants of her own, her John Henry became Ch. Sonnenschein John Henry at the young age of 10 months. Linda also handled Ch. Sonnenschein Diamond Cut, Dandy, to her championship for Mr. & Mars. Matt Smith and Judi. Dandy completed her championship very quickly after being awarded her first major points at the Midwest Regional Specialty 2002. Greg Reyna, a professional handler and long time Sonnenschein friend and associate handles some of the class dogs as well as some of those that go on to compete in the Specials ring. He is currently campaigning limitedly Ch. Sonnenschein Chasn' A Promise, Jordan, for Mr. & Mars. Rick Heschke. Jordan was awarded an Award of Merit at the Midwest Regional Specialty in 2002.
You should research the breed extensively to determine if a Giant Schnauzer is the dog for you. Having done so if you select a Sonnenschein dog we will be pleased and hope that you will be as well, however, if you have purchased from another kennel, please feel free to call on us if we can help in any way.

We do not offer a formal guarantee on our dogs. We do assure you that we are careful in our selection of breeding stock and breed only those animals that have proven to be of fine quality in the show ring, those that have been cleared of hip dysplasia by the OFA (Orthopedic Foundation for Animals) or a Board Certified Radiologist, and those whose temperaments exemplify that set forth in the Breed Standard. We work closely with all of the owners of our dogs and are always willing to work out any problem that might arise. Serious inquiries will be given a list of references.

The Giant is a wonderful and very special Breed; be sure to talk with many breeders and see as many Giants as you can before you make a commitment to purchase from anyone.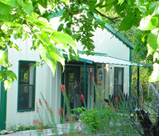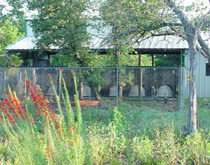 "Dogs are notorious for hope. Dogs believe that this morning, this very morning, may begin a day of fascination, easily grander than any day in the past. Perhaps the work did go badly yesterday, perhaps the humans are wild with sulks and rages, but this morning can yet be saved: don't humans understand anything?"
"Every morning, in dog pounds all over America, hundreds of dogs awake to their last day with gladness in their hearts." Nop's Hope, by Donald McCaig
If you are thinking of purchasing a dog of any kind, think about it long and hard, it is a very serious decision. Dogs deserve due consideration and ultimately your commitment to their well being